Duplicates Fruits Labels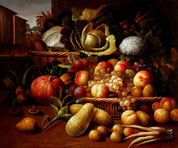 If you are interested in some fruit stickers from my duplicates please send me a message and I gladly answer you.
IMPORTANT:
conditions of exchange
. Special fruit stickers are exchanged with restrictions.
. I do NOT send more than one copy of Argentinian and Brazilian fruits stickers.
. I exchange my duplicates stickers with rate 1 to 1 (except special stickers).
. If you want more than one copy, I exchange with rate 1 to 2 each additional

Last update: 

I am so sorry but I am not exchanging at the moment. I have returned to my home in Argentina and I need time to organize my family, job and of course the fruit stickers collection.
So, if you want to send me some stickers, they are welcome!!
Best regards and I hope see you soon.